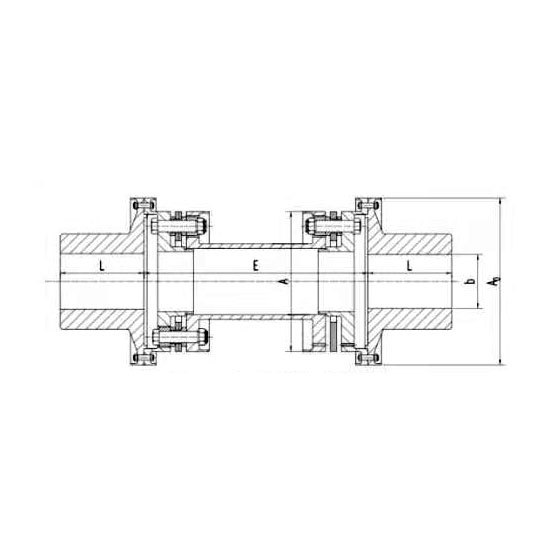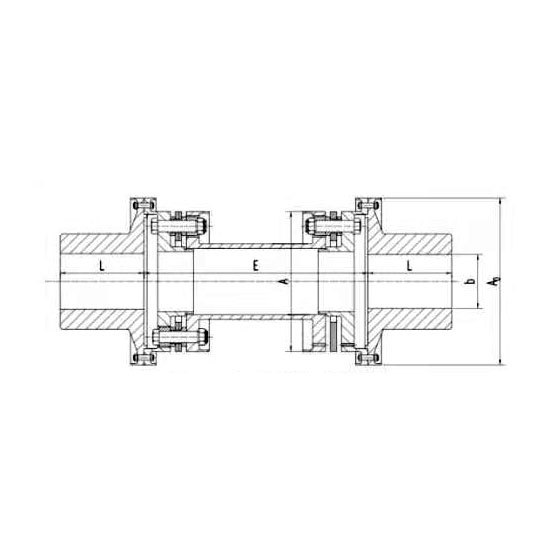 G-type diaphragm coupling
---
G-type diaphragm coupling
---
In addition to the main advantages of the R-type coupling, the G-type semi-coupling has a greater shaft diameter tolerance and can be made into straight holes, tapered holes (hydraulically assembled and disassembled), or easily connected to flange shaft discs. The G type is particularly suitable for large motors, generators or steam turbine units. The G-type coupling is the most convenient of all couplings to assemble and disassemble.
 
Its structural type is shown in Figure 2.4, and the technical parameters and main dimensions are shown in Table 2-4 and Table 2-5.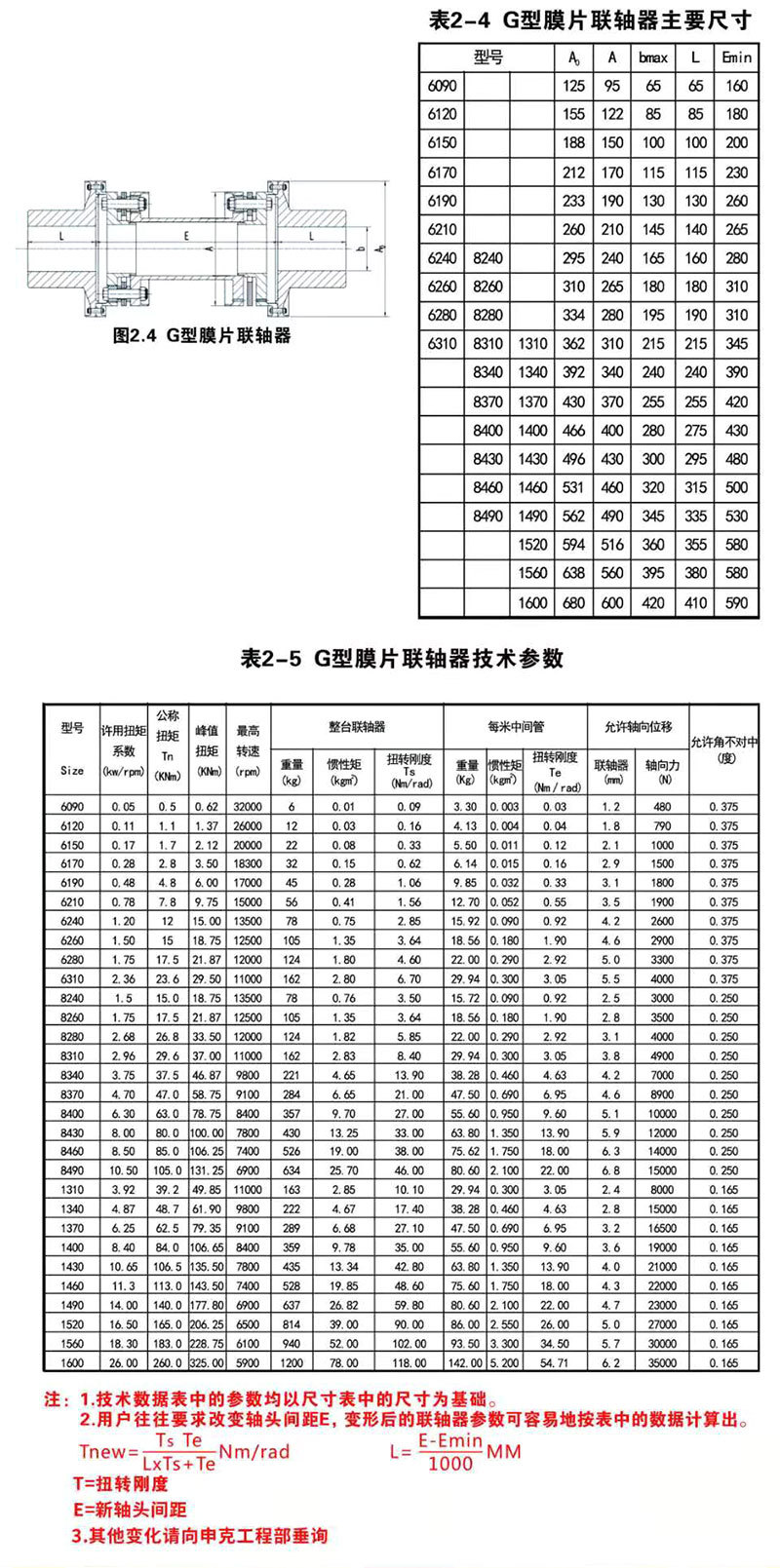 Related Products
---
undefined
Follow us
Service Hotline
Add. : 34A No.1, Kaifa Avenue, Economic Development Zone, Shenyang City
Fax : 024-25308993
E-mail : sincflex@vip.163.com
---
copyright © 2022 Shenyang Shenke Power Machinery Co., Ltd.