R-type diaphragm coupling
---
R-type diaphragm coupling
---
The R-shaped structure maximizes its left and right center of gravity to the support bearings of the two sides of the unit, and the additional bending moment to the rotor shaft head is small, which is conducive to high-speed and smooth operation. The flexible body (semi-coupling + diaphragm set + sheath) has been assembled as a whole before leaving the factory, connected with the middle joint stop, the overall assembly and disassembly, and the entire coupling maintains a permanent alignment and dynamic balance even if it is installed and disassembled many times. The distance between the two flexible bodies (diaphragms) is large, and the coupling absorption unit has a strong misalignment ability. The middle joint (long enough) can be easily removed from the shaft without having to move the unit (as in the case of installation). Gaskets at both ends of the middle joint can be added or subtracted to compensate for installation errors, as well as easy pre-stretching to absorb thermal displacement or other dynamic misalignment of the unit.

Its structural type is shown in Figure 2.5, and the technical parameters and main dimensions are shown in Table 2-6 and Table 2-7.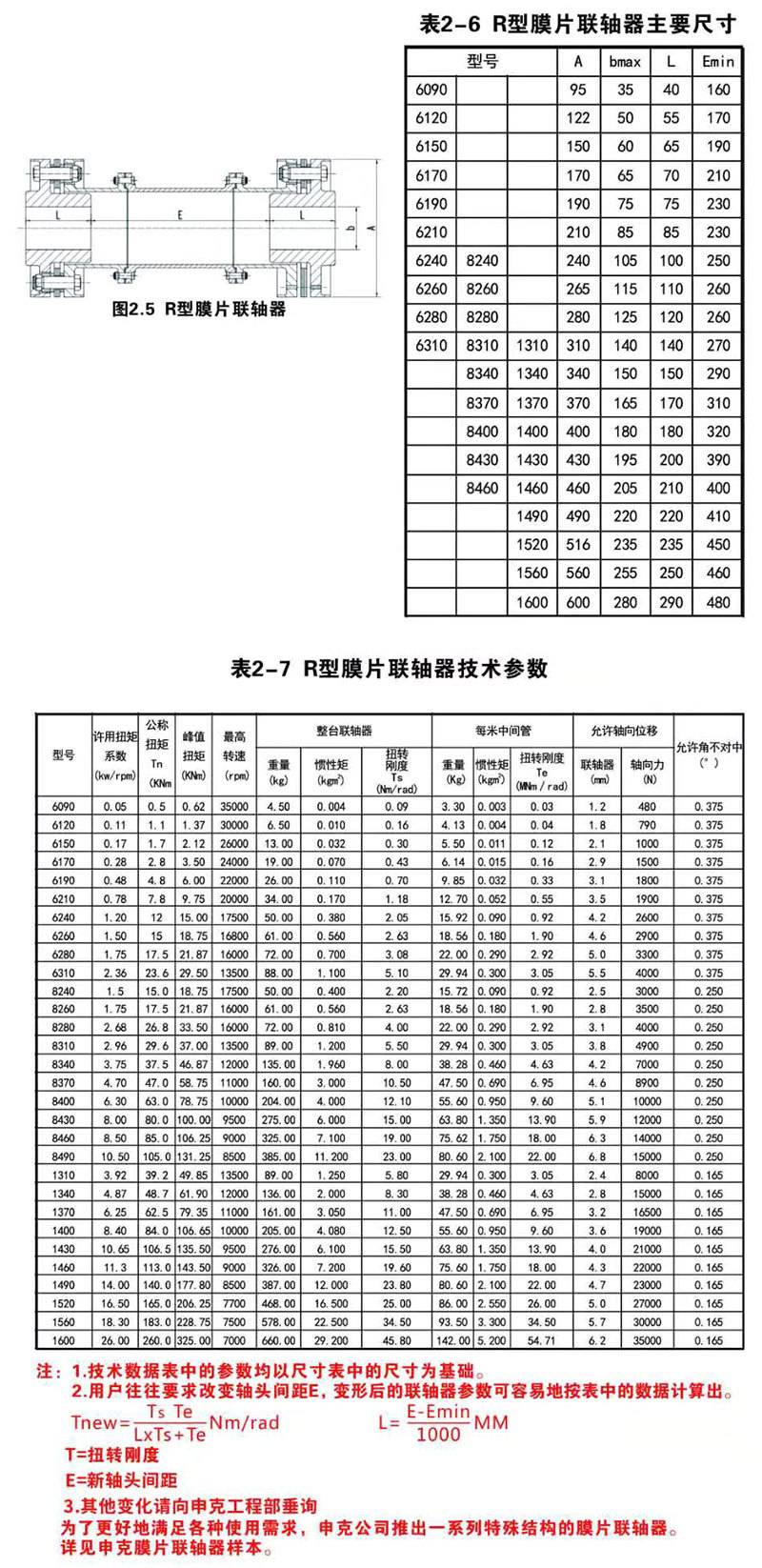 Related Products
---
undefined
Follow us
Service Hotline
Add. : 34A No.1, Kaifa Avenue, Economic Development Zone, Shenyang City
Fax : 024-25308993
E-mail : sincflex@vip.163.com
---
copyright © 2022 Shenyang Shenke Power Machinery Co., Ltd.