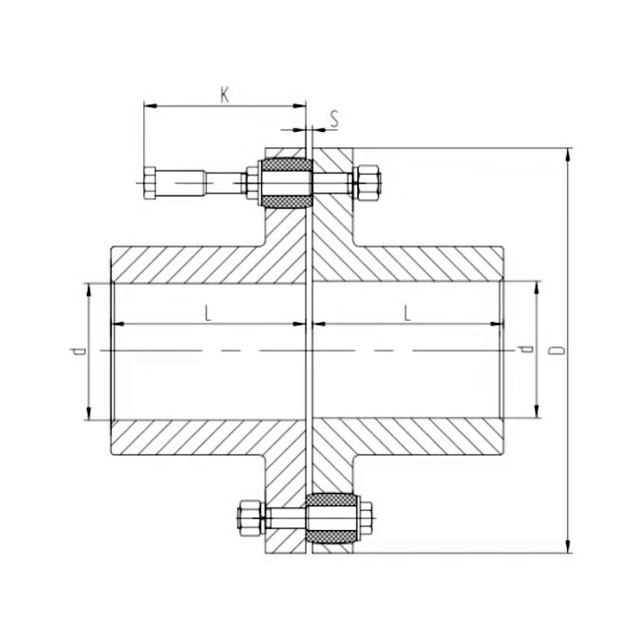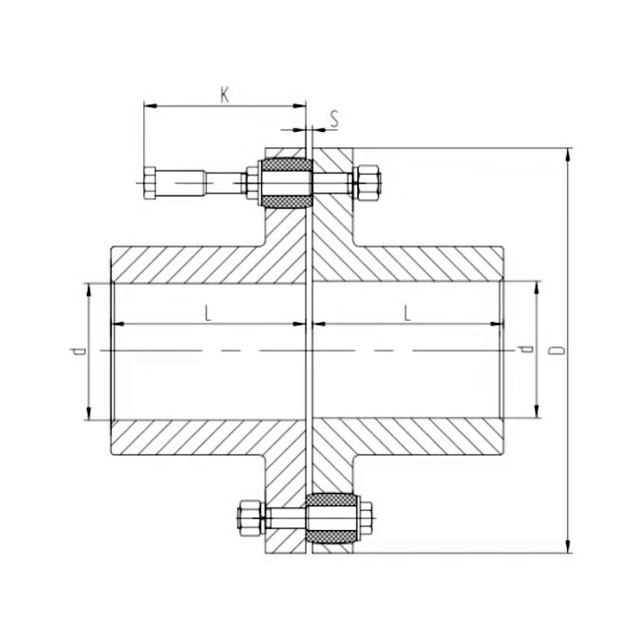 NUP new elastic sleeve pin coupling
---
NUP new elastic sleeve pin coupling
---
Product features
NUP elastic sleeve material is made of polyurethane plus graphite, which has good toughness and self-lubricating wear resistance. Hollow mesh design, three elastic options, vibration absorption and shock resistance. Tapered bolts, tight fit without loosening.
Because of its high safety and reliability, excellent vibration absorption and impact resistance, and the praise of more than 100 users, the coupling has been awarded by the Ministry of Science and Technology, the Provincial Science and Technology Department, and the Innovation Fund of the Municipal Science and Technology Commission.

Applications
Torque is conducted through elastomer cushioning, so couplings often have flexible rubber properties. It is suitable for pumps, blower units, frequency conversion units, diesel units, piston compressor units, and all rotating impact units, which solves the problem of high-frequency torsional oscillation transmission.
Its structural type is shown in Figure 3.1, and the technical parameters and main dimensions are shown in Table 3-1.
Related Products
---
undefined
Follow us
Service Hotline
Add. : 34A No.1, Kaifa Avenue, Economic Development Zone, Shenyang City
Fax : 024-25308993
E-mail : sincflex@vip.163.com
---
copyright © 2022 Shenyang Shenke Power Machinery Co., Ltd.