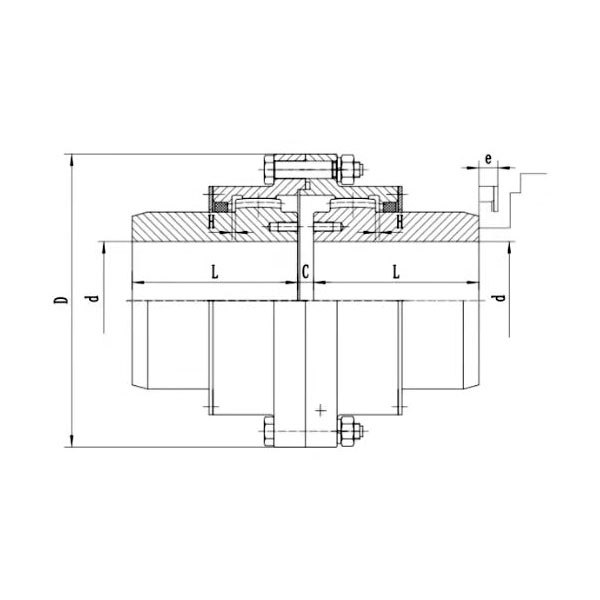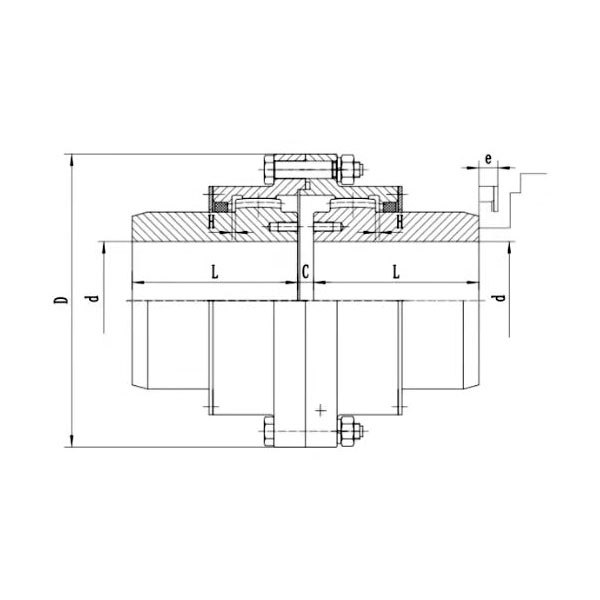 GIICL type drum tooth coupling
---
GIICL type drum tooth coupling
---
Product features
Drum-type tooth coupling belongs to the rigid flexible coupling, with radial, axial and angular and other axial deviation compensation ability, compared with the straight tooth coupling, with compact structure, small rotation radius, large bearing capacity, high transmission efficiency, low noise and long maintenance cycle and other advantages.

Applications
It is suitable for metallurgy, mining, lifting and transportation and other industries, and is also suitable for shaft train transmission of petroleum, chemical, general machinery and other types of machinery.

GIICL type drum tooth coupling
GIICL type basic (narrow) drum tooth coupling tooth spacing is small, allowing relative radial displacement is small, compact structure, small moment of inertia, suitable for nominal torque 0.4 ~ 4500kN.m connection horizontal two coaxial bobbin system transmission, working environment temperature -20 ~ +80 °C. The structural type is shown in Figure 4.2 and Fig. 4.3, and the technical parameters and main dimensions are shown in Table 4-2.

Related Products
---
undefined
Follow us
Service Hotline
Add. : 34A No.1, Kaifa Avenue, Economic Development Zone, Shenyang City
Fax : 024-25308993
E-mail : sincflex@vip.163.com
---
copyright © 2022 Shenyang Shenke Power Machinery Co., Ltd.