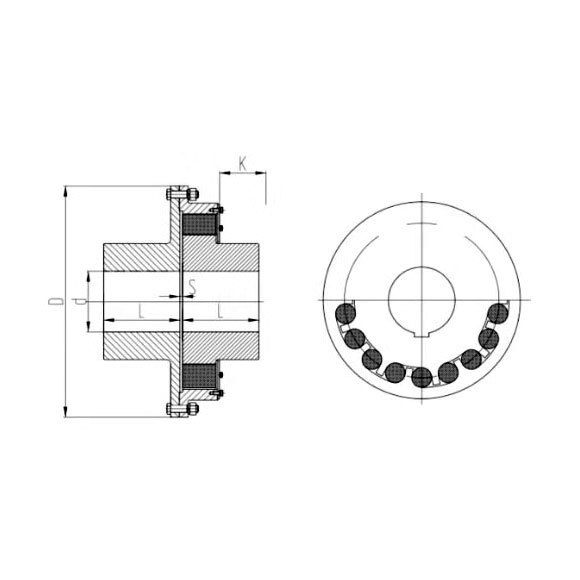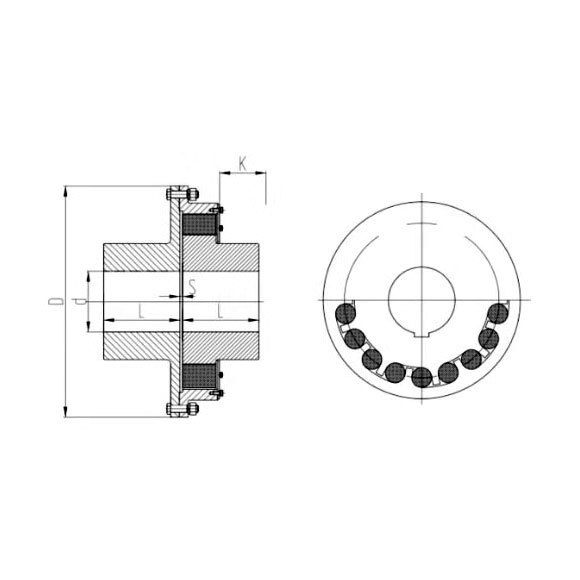 ---
Product features
The art block coupling can transmit high torque and absorb the rotational impact of the unit, no lubrication required, easy to install and remove, able to operate in wet, gravel, high temperature and other harsh environments, low maintenance requirements, can improve the life of the unit.

Applications
It is suitable for units with large moment of inertia, severe torque fluctuations, working shocks and reciprocating motion.

Cb type block coupling
CB type rubber block coupling is mainly used in the unit where resonance conditions occur (common to the reciprocating unit), the torsional stiffness is low, the elastic angle change can reach 7°, and the vibration torque of the unit can be filtered out.

Its structural type is shown in Figure 5.3, and the technical parameters and main dimensions are shown in Table 5-2.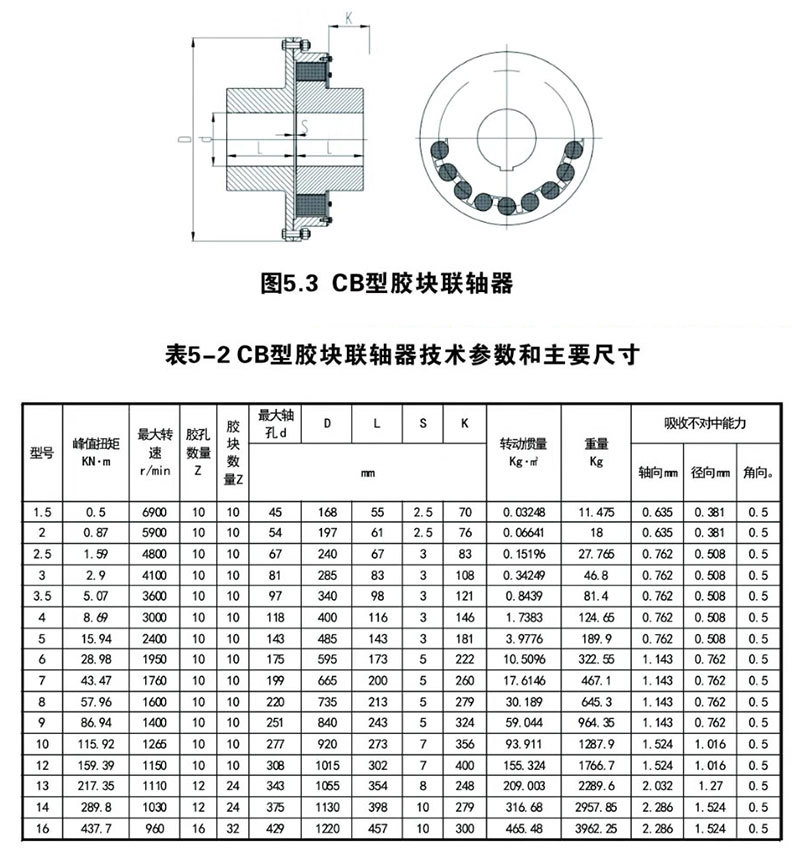 CB and WB form options

If the torque analysis of the shaft has been done, select C B or WB according to the result; if the torque analysis of the shaft is not done, follow these principles:

a) For diesel engine drive, please consult Schenck Engineering Department;

b) Motor drive: If the direct drive has no gears and the vibration or shock comes from the motor side, then WB is used, and it can also be used when the CB type is more suitable;

c) Reducer: If the vibration or shock comes from the driven side, the WB type is usually used, otherwise the CB type is used;

d) Speed machine: If the shock and vibration come from the high-speed end, use the WB type, if not in this case, use the CB type.
Related Products
---
undefined
Follow us
Service Hotline
Add. : 34A No.1, Kaifa Avenue, Economic Development Zone, Shenyang City
Fax : 024-25308993
E-mail : sincflex@vip.163.com
---
copyright © 2022 Shenyang Shenke Power Machinery Co., Ltd.