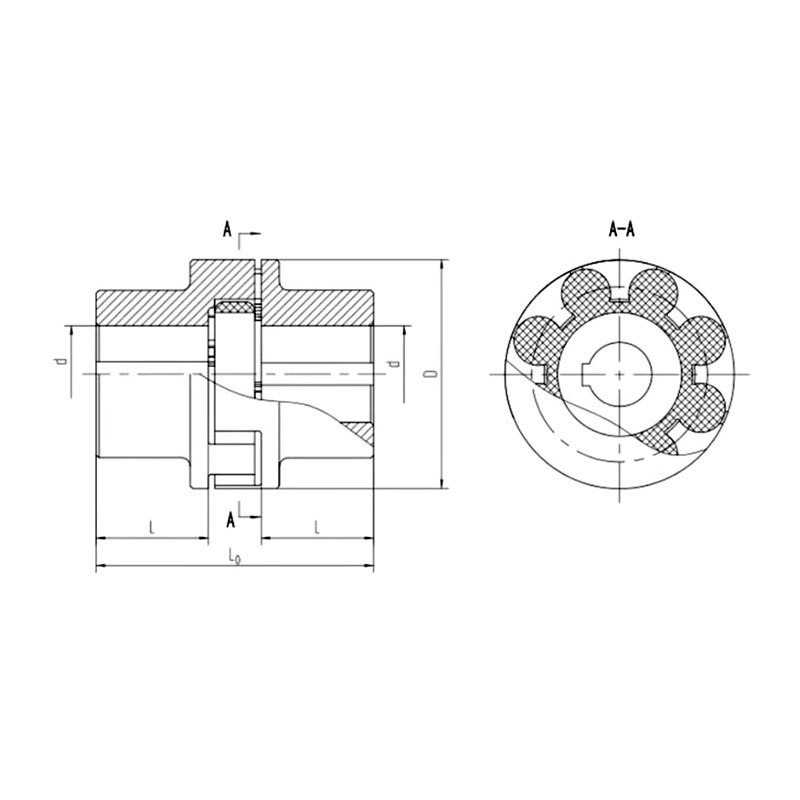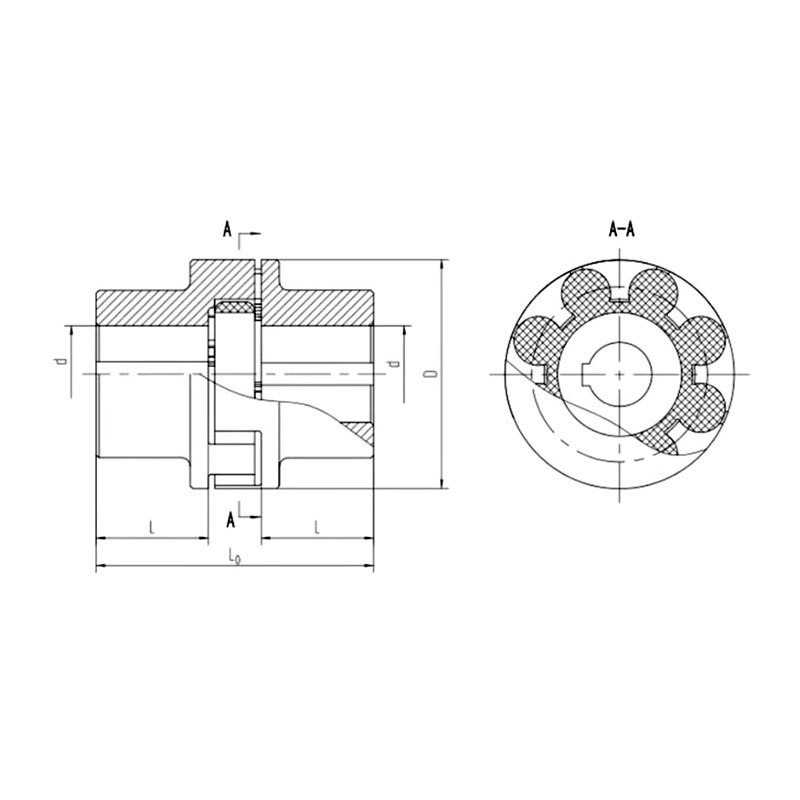 Lm type philick type elastic coupling
---
Lm type philick type elastic coupling
---
Product features
The plum blossom elastic coupling is composed of two semi-couplings and elastic elements with the same shape of the convex claws, and the plum blossom elastic elements are placed between the two halves of the coupling claws to achieve the connection of the two halves of the coupling.

It has the characteristics of compensating for the relative offset of the two axes, shock absorption, cushioning, small radial size, simple structure, no lubrication, high load carrying capacity, and convenient maintenance.

Applications
It is suitable for connecting two coaxial lines, frequent start-up, forward and reverse changes, low and medium speed, small and medium power transmission shaft system, and work parts that require high work reliability.

Lm type philick type elastic coupling
The LM type (basic type) plum type elastic coupling is not suitable for heavy loads and parts where the axial size is limited and the alignment of the two axes after the replacement of the elastic element is difficult. Its structural type is shown in Figure 6.1, and the technical parameters and main dimensions are shown in Table 6-1.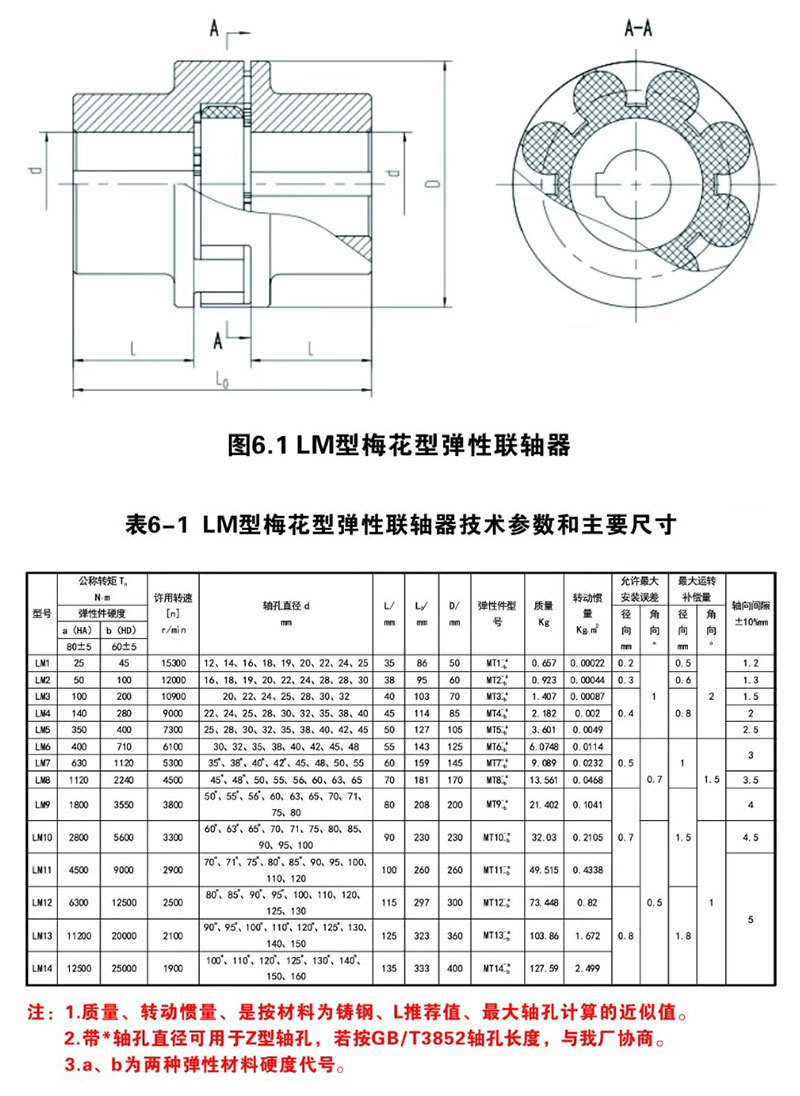 Related Products
---
undefined
Follow us
Service Hotline
Add. : 34A No.1, Kaifa Avenue, Economic Development Zone, Shenyang City
Fax : 024-25308993
E-mail : sincflex@vip.163.com
---
copyright © 2022 Shenyang Shenke Power Machinery Co., Ltd.